Women's 4km Fun Run
When: Sunday 4th October, 2015 from 10:00h
Location: Main promenade along Salou sea front.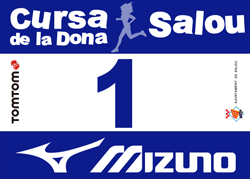 This is the 1st all women's 4km charity fun run along Salou's large promenade adjacent to the sea front. This first ever Cursa de la Dona event will be held on 4th October starting at 10:00am and organised by Runners World Tarragona. Get there early to warm-up and enjoy the atmosphere before the long run ahead.
It will be a fun day out for all those ladies and girls who enjoy running and sports in general as well as raising well need funds for our cancer supporting charities.
If you would like to get involved as a runner, you can subscribe here online at: Cursa de la Dona Salou or just turn up on the day to cheer on the girls or too help organise the day to support our charities.
Good luck to all those runners taking part, young and old and have a great day.