Carboot Terms and Conditions
1. Introduction to Our Terms
Please read these carboot terms of use very carefully before you make a booking or use this website. The terms include information about us and the conditions on which you may use this website, ("website" refers to this specific: www.freesia-events.com website) or make a booking for one of our events. By making a booking or by using this website, you indicate that you accept these terms and conditions, and that by doing so you agree to abide by them. If you disagree with any of these terms of use for whatever reason, you are free to leave.
If you have any questions, queries or concerns regarding these Terms and Conditions or our website, please contact us at: https://www.freesia-events.com/contact/ and will will try to answer you comments or concerns within 24 hours.
2. Information about Us
This website is owned and operated by Freesia Events. Freesia Events is part of the Freesia Group, Salou. The Freesia Group is a legally registered (NIF: G-43882273), Salou based, non-profit organisation, founded in 2002/3, organising regular events throughout the year to raise money for our supported Cancer Charities here in Spain.
All the profits from the activities and events we organise goes directly to the three cancer charities we support. They are:
AECC in Tarragona.
CNIO in Madrid.
AFANOC in Tarragona.
The Freesia group is run exclusively by a local team of VOLUNTEERS, giving their own valuable time and energy for this very worthy cause. Freesia volunteers organise all the events, put up posters, collect the money, control the sellers, man the food, drink and the Freesia stalls at all our organised events. All the money collected and donated goes directly to our supported cancer charities and the ambiance of the event should be based on this.
3. How to Make a Reservation
You can reserve a plot, space or table at any of the events we organise by using the appropriate booking form on this website. You will then receive a confirmation email that includes information about your reservation and an identification number that relates to your booking. You must print out this email confirmation and bring it to the event you have booked for, or alternative have it saved on your mobile device. Without this identification number to confirm your booking you may be refused entry.
Our online booking process requires that you provide information regarding your name, NIF/NIE and contact details. Also phone number and a contact email address plus a basic description of what you intend to sell. The legal requirements of all Freesia run events is that this information must be provided to the local Salou Police department upon request.
4. Booking a Space at a Carboot Sale
In order to have a space for selling at any of the carboot sales which we organise, you must book online first using our website. The individual spaces that you book are about 3.5 metres wide and 4 metres deep which is sufficient space to hold a normal sized car, small van or 4×4 car parked vertically with a table infront of it. The cost of donation per individual plot is 10 euros, which goes in full to the Freesia Group and the charities we support. Without your booking number you may be refused entry.
5. Entry to the Carboot Area
The Freesia Carboot Sales are held five times per year in the car park next to the Salou Town Hall. Entrance to each event for those who have booked through our system is via Carrer de Pere Gales (GPS coordinates: 41.083647, 1.134129) in front of Salou CAP (Centro de Atención Primaria) between 08:00am and 09:00am allowing time to setup.
Professional traders and/or commercial market traders or sellers will not be allowed access and for public safety reasons, large vehicles, vans or trailers will be refused entry into the market area.
No big vans please! You can only enter using normal cars that includes 4×4 vehicles, small vans legally registered as "turismo".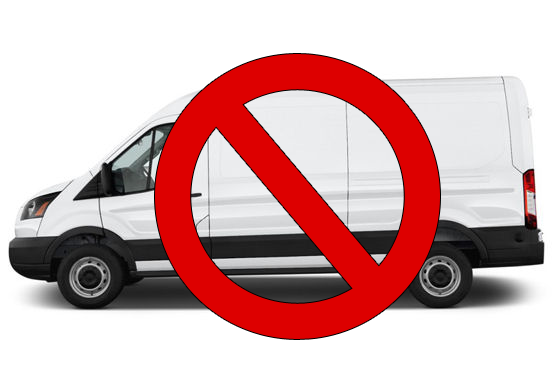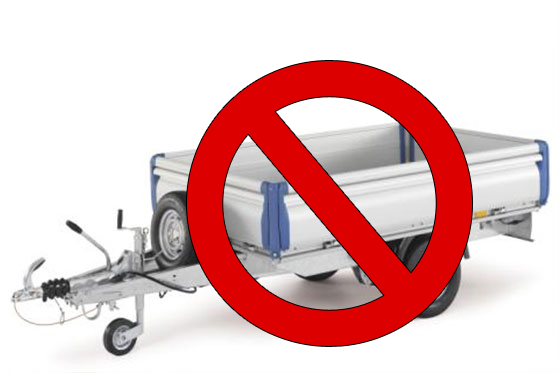 6. What You Can Sell
Freesia Carboot sales are for the sale of second hand goods only and NOT a market for the sale of new items, food or part of a business activity. You must bring your own table(s) racking or benches to sell from and we do not allow blankets on the floor. You must not sell or attempt to sell for whatever reason hazardous, dangerous, corrosive or flammable substances or chemicals at any of our events.
At all the events we organise, sellers take full responsibility for the items they are selling and they must be the rightful owners of these goods. Under no circumstances must any seller at any carboot sale sell or attempt to sell for financial gain any item which is stolen, counterfeit, dangerous or defective in anyway. The local police can ask for identification or proof of ownership.
You must declare any profit or financial gain you have made as a result of selling your personal items at one of our events to the Spanish tax office (Hacienda). You may request from us, and will be given, a receipt for any donation you have made to the Freesia Group.
7. Additional Information
By attending any of the events organised by the Freesia Group, you agree without question to respect other people at the event and their property, both sellers or buyers. You must refrain from abusive, racist or sexual comments to another person, comply with all current legislation regarding noise, hygiene, cleaning of your area after attending an event or other such local rules and regulations that are applicable. The local Salou police will be patrolling the area and are on hand to remove any persons which do not complying with any of these conditions.
The Freesia Group
These Terms and Conditions were last updated: 2nd April 2020