Christmas Fair Raffle Contributors 2022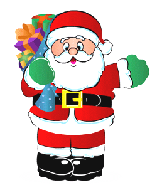 The Freesia Group would like to say a big thank you to all the people, shops, restaurant's and businesses that contributed and/or gave a generous donation to the Freesia Christmas Fair Raffle supporting the fight against cancer.
Because of your donation, big or small, Freesia was able to raise 1,122.45 euros on the day of the Christmas Fair to support our elected charities as well as making many people happy by winning a prize.
Below is a list of all those who kindly contributed to the Freesia Christmas Fair Raffle 2022.
Christmas Fair Raffle Donations List
Houdinis Attic, Salou
Revlon Hair Products
Bar Mallorca
DUET Hairdresser, Salou
Aloha Beauty Centre, Salou
Nacel, Salou
KREATIVE Hairdresser, Salou
Coconut Style
Ibersol, Salou
Gate of India, Vilafortuny
La Ibense calle Barcelona
Brull Perruquer, Salou
Estanc Tabac, Salou
Polideportivo Salou
SpaLas, la Pineda
Fernans Calle Barcelona
Nova Palmera bar
Acctitude Hairdresser Vilaseca
Salutissimo Beauty
Vinoteca de Salou
Sama Sama Veggie, Salou
La Finezza pizzeria, Salou
Trini frutería, Salou
Pizzeria Spaghetti House, Vilaseca
Tbones and Tacos, Cambrils
Restaurant Boquet, Salou
Celler Coop, El Molar
Taste of India, Vilafortuny
Can Robles, Vilaseca
Bar Parada, Salou
House of Illusion, Salou
Les Brases, Salou
Olivers, Salou
Sam's American Diner, Salou
Roadhouse, Salou
The Dubliner, Salou
Mex & Co, Cap Salou
Ruby Tuesdays, Salou
Guinness Tavern, Salou
Rugby Tavern, Cambrils
Twisted Lime, Vilafortuny
Juniors Tapas Bar, Cambrils
Sandy's Specialist Sewing
Mr Cheap Online, hampers
Club de Tennis, Salou
Braseria Baix Camp
The Old Pirate, Salou
Wissler Bar and Burgers, Salou
Bar Petit, Salou
O Mar Restaurant, Salou
Delicatessen Granados, Salou
7 de Flores, Salou
Las Mil Y Una Flor, Salou
Tracey Webb of Craftique Creations
Leonor Storr – Christmas Hamper
Sally Davies – Wine
Cassie Fabulous Requests, Salou
Joyce & Jordi – Poinsettia
Pam Gene – Heroes Chocolates
Dolors Mestre – Fashion items
A very big Freesia thank you to everyone involved 🙂
Este artículo también está disponible en: Spanish