14th Annual Sponsored Walk
When: Saturday 11th February, 2017 from 10:30 am
Location: Car park at Carrer Miquel Barceló, 43730 Falset.
This is the Freesia Group's 14th annual sponsored walk to raise money for the cancer charities we support here in Spain.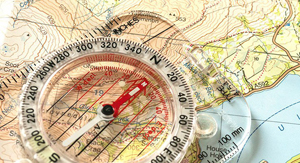 This year our very own Kay Beach has organised a fantastic day out of walk and trekking along countryside around the Faset area. This 14th Annual Sponsored Walk event will be held on 11th February starting at 10:30am from the main car park along Carrer Miquel Barceló, Falset. The main national N-420a road.
This pre-planned walk starts at 10:30am and takes you up the Serra de les Obagues to a maximum elevation of 468 metres to see some fantastic views of the surrounding country side before bringing you back down to Falset for lunch. The estimated distance covered will be about 8km.
This a fully organised Freesia Event and is open to everyone and participants can get sponsored or just pay 5 euro on the day to take part. Don't forget that all the money raised goes to our supported cancer charities.
The walk finishes back at the town of Falset for lunch at the restaurant La Piscina for a nice meal and wine, or beer, and to rest those tired and weary legs.
It will be a great day out for all those who enjoy walking, trekking and sports in general as well as raising well need funds for our cancer supporting charities. So get there early to warm-up and enjoy the atmosphere before the long walk ahead.
If you would like to get involved in this 14th Annual Sponsored Walk organised by the Freesia Group, you can call Kay Beach on 699 604 105, send her an email at Beach_Kay at Hotmail.com or just turn up on the day and be part of the fun.
You can download a Sponsorship Form Here to get sponsored for the day from family or friends.
Good luck to all those walkers taking part, young and old and have a great day.