19th Annual Sponsored Walk
When: Saturday 4th March, 2023 from 11:00 am
Location: Ermita de Sant Ramon, El Catllar.
This is the Freesia Group's 19th annual sponsored walk to raise money for the cancer charities we support here in Spain.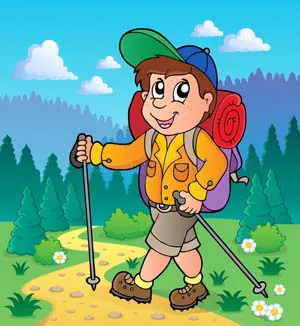 This year our very own Kay Jager has organised a fantastic day out walking and trekking along countryside around El Catllar area, some 9km north east of Tarragona.
This 19th Annual Sponsored Walk event will be held on 4th March starting at 11:00am from the Ermita de Sant Ramon in El Catllar. The meeting place is at the Restaurant Torre D'en Guiu.
This pre-planned walk starts at 11:00am from the Ermita de Sant Ramon, where it is possible to visit the local museum, and continues over the old viaduct railway line of Catllar and on through the forest to the reservoir of Gaia before continuing our walk back through the forest on a different route.
The planned route takes in some fantastic views of Mas den Tarres and the surrounding country side before bringing you back down to the Restaurant El Celler de L'Avia ready for lunch and a chance to rest those tired and weary legs.
The estimated distance covered will be about 6km with a small elevations during the walk but most of the distance is reasonably flat and easy to do. Thanks to El Catllar Ayuntamiento, the walk is well signposted and an easy walk through the countryside.
This a fully organised Freesia Event and is open to everyone. Those wishing to participate can get sponsored or just pay 5 euro on the day to take part. Don't forget that all the money raised goes to our supported cancer charities.
The walk finishes back at the town of El Catllar for lunch at the Restaurant El Celler de L'Avia has offered us at the normal price of 18 euros, for a 3 course traditional menu which includes wine, water, gaseosa, bread and coffee all included in the price.
It will be a great day out for all those who enjoy walking, trekking and sports in general as well as raising well need funds for our cancer supporting charities. So get there early to warm-up and enjoy the atmosphere before the long walk ahead.
If you would like to get involved in this 19th Annual Sponsored Walk organised by the Freesia Group, you can call Kay Beach on 699 604 105, send her an email at Beach_Kay at Hotmail.com or just turn up on the day and be part of the fun.
You can also download a Sponsorship Form Here to get sponsored for the day from family or friends.
Good luck to all those walkers taking part, young and old and have a great day.