Freesia Monthly Luncheon April 2016
La Quinta Restaurant
Calle Bilbao 10, 43840 Salou.
Thursday 7th April 2016, between 13:00h – 17:00h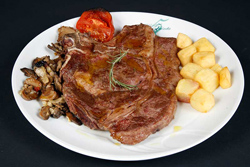 Telephone La Quinta Restaurant on 977 350 280 for more information about our monthly lunch or send an email to Chris Picazo at caclarkeuk@gmail.com to book your place at the restaurant La Quinta.
This is one of our monthly Freesia Group get together and luncheon held at La Quinta Restaurant in Salou on Thursday 7th April. The restaurant is centrally located in Salou along Calle Bilbao for easy access. As always they have prepared a lovely menu for us with wine and coffee included in the price.
As well as our lunch there will also be the usual raffle organised by Tosca and Alistair with the chance to win some fabulous prizes and of course a selection of good books to choose from.
Meet as usual at the La Quinta Restaurant at about 1:00pm for drinks and a chat before the lunch. As always, friends and family are welcome too.