Freesia Xmas Lunch December 2015
El Retiro Restaurant and Hotel
Side of the Autovía A7 at exit km 1148, Cambrils.
Wednesday 9th December, 2015 between 13:00h – 17:00h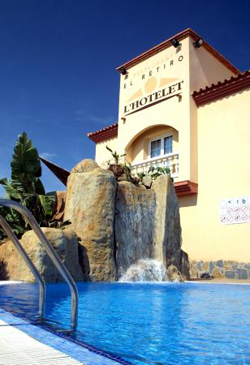 Telephone El Retiro on 977 36 44 00 for more information or send an email to Chris Picazo at caclarkeuk@gmail.com to book your lunch.
Details of the Freesia lunch at the El Retiro Restaurant-Hotel, Cambrils on Wednesday 9th December where they have prepared a lovely Christmas style menu for us with coffee and cava included all for just 20 euro.
As well as a beautiful lunch there will also be a raffle to win some fabulous prizes and our traditional Christmas quiz to get the brains working again after the Xmas fair.
Meet as usual at the El Retiro restaurant at about 1:00pm for drinks and a chat. Friends and family are always welcome too.
This is the last Freesia lunch of the year and a final get together before Christmas. Bring your Christmas decorations and your crackers and lets have some fun. Merry Christmas to all!