Freesia Lunch June 2019
Can Robles Bar-Restaurant
Parque de la Riera, local 1-2,
43480 Vila-seca.
Thursday 6th June, 2019 between 1pm and 5:30pm
Telephone: Can Robles on 977 39 41 74 for more information to book your lunch today.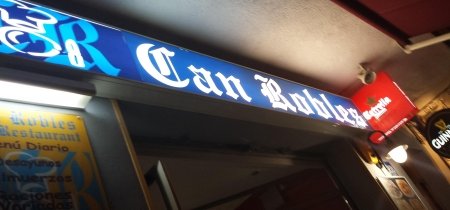 It has been a while since the Freesia had a monthly luncheon at Can Robles in Vila-seca so it is a good chance for us to meet up and remember the old times.
The Can Robles restaurant is located in the center of Vila-seca with easy parking all around so there is no excuse not to attend on Thursday 6th of June.
The restaurant has been very helpful to Freesia with details of the menu on the day.
As well as the lunch there will also be the usual raffle organised by Tosca and Alistair with the chance to win some fabulous prizes and of course a selection of good books to choose from.
Meet as usual at the Can Robles Restaurante at about 1:00pm for drinks and a chat beforehand. Friends and family are always welcome too.