Freesia Lunch September 2019
Bon Dia Maria
Calle d'Ausiàs Marc,
43480 Vila-seca.
When: Thursday 5th September, 2019 between 13:00h – 17:00h
Telephone: the Bon Dia Maria Restaurant on 877 401 716 for more information or send a quick email to Chris Picazo at caclarkeuk@gmail.com to book your place at this monthly lunch.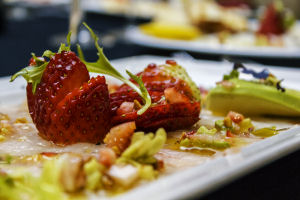 This is the first Freesia Lunch after our long summer break and a chance to get together to discuss our summer activities and share photo's.
The Freesia lunch will be on Thursday the 5th of September at the Bon Dia Maria Restaurant in Vila-seca were they have prepared a lovely Mediterranean styled menu for us.
As well as a beautiful lunch there will also be a raffle hosted by our very own Tosca and Alistair to win some fabulous prizes.
So meet up as usual at the Bon Dia Maria restaurant in Vila-seca at about 1:00pm. There is ample parking to the side and to the rear of the restaurant. Friends and family are always welcome too, the more the merrier.