News about Freesia Events
News and information about up and coming events organised by the Freesia Group including Carboot Sales, Freesia Lunches and much more.
Freesia Carboot Sale February 2016
The Freesia Carboot sale held on Sunday 21st February attracted a lot of sellers and buyers alike and thanks to the support of all involved, we managed to raise nearly 1,300 euros to support our cancer charities. But as well as those looking for a bargain, the local newspaper Diari de Tarragona sent along one of their reporters, Pablo Latorre to see how us British do a typical carboot sale.
You can read Pablo's very good editorial news report about our carboot sale below, or download it here: Diari Editorial about Freesia Carboot Sale.
Diari de Tarragona Editorial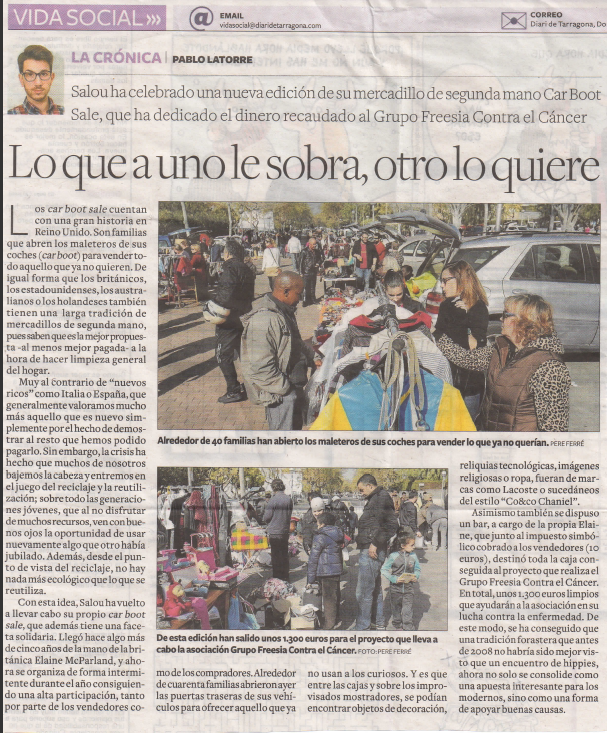 Este artículo también está disponible en: Spanish