Freesia Lunch March 2020
The Pimiento Rojo
Carrer del Carrilet 9
43840 Salou
Wednesday 5th March 2020, between 1pm and 5pm
Telephone the Restaurant on: 877 07 23 42 for more information or send an email to Ray Shaw at Ray Shaw at Hotmail to book your place at the next Freesia lunch.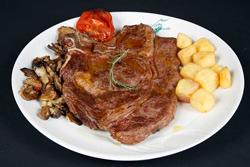 This is a our March 2020 Freesia Lunch as well as the Freesia's annual AGM meeting, so please attend. The restaurant also has ample space and privacy inside for the annual AGM and if you have any questions or concerns about Freesia Group you are encouraged to raise them at the AGM.
The Pimiento Rojo restaurant is a known venue for the Freesia Group and the restaurant is located very close to Salou Town Hall on Carrer del Carrilet just off Calle de Barcelona. There is easy parking all around so there is no excuse not to attend on Thursday 5th of March. The restaurant has been very helpful and supportive to Freesia and our efforts to raise money for cancer.
The price of the menu for this month's Freesia lunch is 13.50 euro per person including wine, water and soft drinks, but beer and coffee are not included in the price.
Meet up as usual at the Pimiento Rojo restaurant on the 5th of March at about 1:00pm for drinks and a chat before lunch and as always, family, friends and anyone else you know are welcome too.